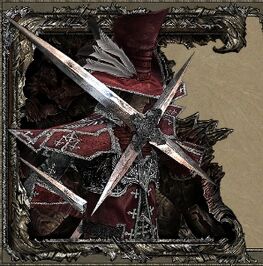 Description:
For many centuries, the Inquisition has selected the most talented and pious Squires to serve the Almighty. They become Witch Hunters.
Attack Type -Melee
Attack Source -Weapon
Target -Single
Movement Range-5 hexes
Lv5 Attributes
Edit
Health -440
Armor -15
Critical hit -0
Attack power -64
Initiative -40
Cover Points -1
Lv5 Stats
Edit
Endurance -22
Strenght -32
Intellect -15
Agility -18
Dexterity -18
Lv5 Magic Resistances
Edit
Fire -30%
Water -5%
Air -20%
Earth -0%
Mind -75%
Death -20%
Special Abilities
Edit
Double Strike -Unit performes two hits per attack.
Ad blocker interference detected!
Wikia is a free-to-use site that makes money from advertising. We have a modified experience for viewers using ad blockers

Wikia is not accessible if you've made further modifications. Remove the custom ad blocker rule(s) and the page will load as expected.