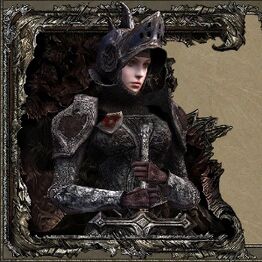 Description:
Who said, that war is not women's business? The Monasteries have been raising Warrior Nuns for many centuries, and they have proven their worth many times. They are beautiful and extremely dangerous - a deadly combination.
Attack Type -Melee
Attack Source -Weapon
Target -Single
Movement Range-3 hexes
Lv1 Attributes
Edit
Health -630
Armor -15
Critical hit -0
Attack power -60
Initiative -40
Cover Points -2
Lv1 Stats
Edit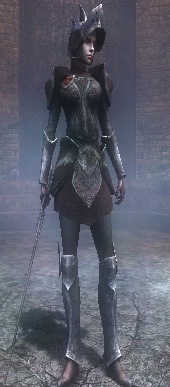 Endurance -18
Strength -15
Intellect -7
Agility -10
Dexterity -15
Lv1 Magic Resistances
Edit
Fire -15%
Water -0%
Air -15%
Earth -0%
Mind -15%
Death -0%
Starting Equipment
Edit
Active Abilities
Edit
(Must be learned, in order to use)
Relentless Defender - Replenishes Cover Points of the selected unit.
Dispell Debuff - Removes negative effects from the target.
Push - Pushes target back.
Speed Up - Increases Initiative of an ally.
​​Gains 35 health for every point of Endurance.
Gains 4 attack power for every point of Strength.