In Disciples I
Edit
In Disciples II
Edit
Stats
PX : until 3050
HP: 500
Inmunities: Water
Defense: None
Attack: Ice Sword / Frost Burn
Chance to Hit: 80%/85%
Damage : 150/ 30 (+15 damage per level)
Source: Water/Water
Initiative: 50
Reach: Nearby
Targets: 1
Son of Ymir is the fastest unit in the dwarven army that can deal damage. His Frostbite DoT ignores armour, thus he is an excellent addition to a party that storms a capital. He also levels quite fast for Mountain Clans, has the biggest HP pool among the clans, and is an overall meanest and sturdiest minion. Note that his attack damage cannot be buffed past 300 even with [Archdruid], so should you use single-target giants while you play Mountain Clans, consider taking an [Alchemist].
In Disciples III
Edit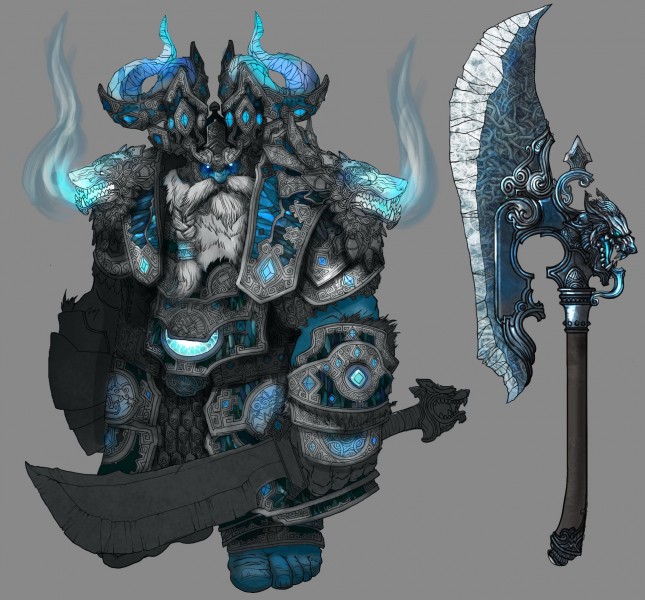 Ad blocker interference detected!
Wikia is a free-to-use site that makes money from advertising. We have a modified experience for viewers using ad blockers

Wikia is not accessible if you've made further modifications. Remove the custom ad blocker rule(s) and the page will load as expected.