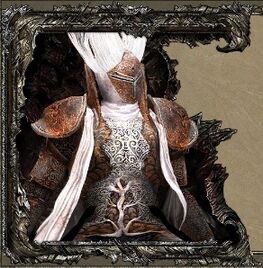 The Paladin's faith was so strong that he was reborn both in the spirit and in the body. He is now a Holy Avenger, and the searing flame of the wrath of the Almighty consumes him fully.
Attack Type -Melee
Attack Source -Weapon
Target -Single
Movement Range-5 hexes
Starting Level - 30
XP for Next Level - 6780
Attributes
Edit
Health -1360
Armor -27
Attack power -288 (328 in daylight)
Initiative -40
Cover Points -2
Characteristics
Edit
Endurance -68
Strength -72 (82 in daylight)
Intellect -32
Agility -25
Dexterity -40
Magic Resistances
Edit
Fire -30%
Water -5%
Air -35%
Earth -15%
Mind -10%
Death -50%
Leveling
Edit
+40 Health per level
+4 Attack Power per level
+2 Endurance per level
+1 Strength
Level 31
Edit
XP for Next Level - 7275
Health - 1400
Attack Power - 292 (332 in daylight)
Extra Attack - Unit attacks twice next turn.
Warrior of Light - Increases Strength by 10 during daytime.
Ad blocker interference detected!
Wikia is a free-to-use site that makes money from advertising. We have a modified experience for viewers using ad blockers

Wikia is not accessible if you've made further modifications. Remove the custom ad blocker rule(s) and the page will load as expected.