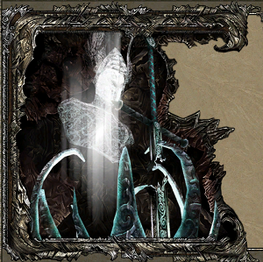 Old legends say that in the darkest times of Nevendaar, he will come with the shining light that will show the way to all who are lost. And the Empire will be reborn; its boundaries expanded from one sea to another, and its citizens shall rejoice.
Character Info in Disciples III
Base Level
5
Attack Type
Ranged
Class
Mage
Attack Source
Air
Movement Range
0
Target
All
Characteristics
Endurance
35
Attack Power
87
Strength
10
Health
1050
Intellect
35
Cover
0
Agility
5
Initiative
50
Dexterity
5
Armor
10
Magic Defense
Fire
25%
Mind
25%
Earth
25%
Death
25%
Water
25%
Air
25%
Special Abilities
Steadfastness, Regeneration
Ad blocker interference detected!
Wikia is a free-to-use site that makes money from advertising. We have a modified experience for viewers using ad blockers

Wikia is not accessible if you've made further modifications. Remove the custom ad blocker rule(s) and the page will load as expected.