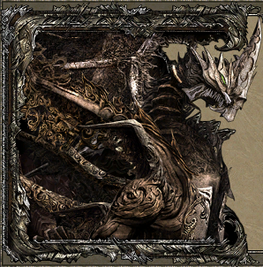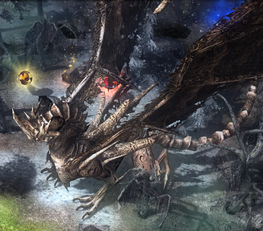 Bone Dragons are one of the most majestic creatures that have ever been revived by Mortis. These huge and deadly monsters rise above the battlefield as ancient fortresses.
Character Info in Disciples III
Base Level
59
Attack Type
Ranged
Class
Mage
Attack Source
Death
Movement Range
0
Target
All
Characteristics
Endurance
85
Attack Power
175
Strength
48
Health
2550
Intellect
70
Cover
0
Agility
77
Initiative
40
Dexterity
60 (70 at night)
Armor
40
Magic Defense
Fire
90%
Mind
100%
Earth
70%
Death
100%
Water
50%
Air
50%
Special Abilities
Steadfastness, Shadow Stalker, Summon Zombie
Ad blocker interference detected!
Wikia is a free-to-use site that makes money from advertising. We have a modified experience for viewers using ad blockers

Wikia is not accessible if you've made further modifications. Remove the custom ad blocker rule(s) and the page will load as expected.